Blue fabrics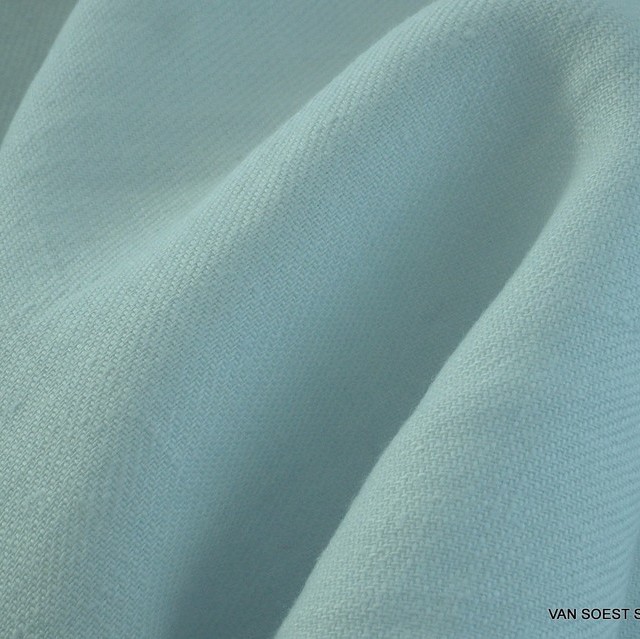 100% soft linen in light mint
Art. No.: 1824 - 100% Soft - Leinen in hellem Mint
Material:

100 % Linen

Width:

150 cm

Weight:

200 g / m²

Quality:

High quality product

Term of delivery:

About 1 - 3 days

Care instructions:

Chlorbleiche möglich

Handwäsche

Mäßig heiss bügeln möglich

Normalreinigung

Trockneranwendung nicht möglich
Colour:

Mint

Using suggestions:

Apron, Bags, Blazer, Blouses, Blousons, Bridal wear, Coats, Costumes, Cover, Covers, Curtains, Doctors clothing, Dresses, Festive garments, Jackets, Jackets, Mens fabrics, Pillows, Shirts, Shorts, Skirt, Tablecloth, Tops, Tops, Trousers, Waistcoat, Waistcoats
Belgian linen

Very high quality original Belgian linen in great bright bluish Mintton. The product captivates by color and structure, is super soft and has a great case. High-quality fabric for ateliers + private.
Important: Please note that there may be color differences between the product images and the delivered goods..
Tip: Use our fabric samples to better assess the color and material characteristics..